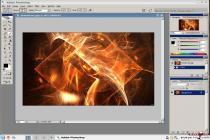 How can you install Linux programs in Windows?
Wine in other languages:
Wine em português
Wine in italiano
Wine w języku polskim
Wine in het Nederlands
If you don't want to install Windows on your PC, but like the wide variety of applications that exist for the operating system spread throughout the world, don't miss Wine.
Wine is an operating systems emulator (in fact, its name comes from the acronym "Wine Is Not an Emulator") and is a program loader that lets you run Windows applications on Linux: Ubuntu, Debian, SUSE, Mandriva Red Hat, and other POSIX compatible operating systems.
When you run a Windows application on Linux, you'll not notice the difference, because Wine emulates all the Windows libraries, so that the result, most of the time, is the same as if you were running on the operating system that it was originally designed for.
After installing the application, you can access them through the Wine menu, which will show you the same options as the "All Programs" start menu of Windows.
Searches related to Wine