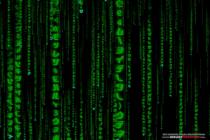 Amazing screensaver for all Matrix fans.
Download this The Matrix Reloaded 3D Screensaver for free and you will get two in one. Firstly you will protect your screen from excessive use as the application automatically activates when you specify to avoid unnecessary consumption. Secondly, you can personalize your desktop with an attractive look which is 100% inspired by the second part of The Matrix Trilogy.
The Matrix Reloaded 3D Screensaver is a screensaver in 3D, obviously, in which you can see vertical sequences of green symbols which intersperse with images of the main protagonists (Neo, Trinity, Agent Smith, etc.) and other sequences which will surprise you.
If you liked The Matrix Reloaded, you'll love The Matrix Reloaded 3D Screensaver, so don't delay anymore, and download it for free.
Searches related to The Matrix Reloaded 3D Screensaver