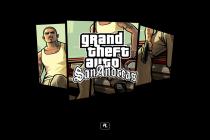 All the male characters from the GTA San Andreas game.
GTA San Andreas is a videogame which, at this level, needs no introduction. It is a gigantic adventure that recreates the worlds of the mafia, suburbs and lowlifes of one of the great US cities. In GTA San Andreas the player can take the initiative and do almost anything they feel like, without the restrictions imposed by any kind of morals. This freedom of action is what has given the game its fame and has hooked millions of players around the world.
For all of you out there here is this GTA San Andreas Homeboys Screensaver. In it you can see a sequence of images with diverse male characters that appear in the game, both as protagonists and support characters. All the slides that appear are taken directly from the GTA San Andreas game.
Searches related to GTA San Andreas Homeboys Screensaver