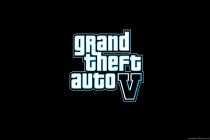 Prepare for the arrival of the fifth part of Grand Theft Auto.
GTA 5 Theme in other languages:
GTA 5 Theme en castellano
GTA 5 Theme em português
GTA 5 Theme in italiano
The announcement by Rockstar Games of the launch of the fifth part of their most famous series, Grand Theft Auto, has left all fans of GTA wanting to know more than the creators are letting on.
If you are one of those who are desperately awaiting the new GTA 5, we have something for you that will make the months pass by a little more pleasantly: GTA 5 Theme. It's a theme for your Windows 7 desktop, which sets your PC up with the look of GTA, and for free!
Get this GTA 5 Theme now, and decorate your PC while you wait for the game of the year, and enjoy the look each day!
Searches related to GTA 5 Theme