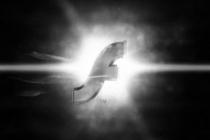 Essential to enjoy Flash content in Internet Explorer.
Adobe Flash Player is a magnificent plug-in which works as a multimedia player to view SWF files (in other words, files you get with any Flash tool).
In this case, Adobe Flash Player is the player that works in perfect synchronization with Internet Explorer, and is completely essential, as the majority of elements in a PC (programs, presentations, websites, games ...) include Flash animations.
The way Adobe Flash Player works is quite practical: it will update your web browser so that it can support the latest versions of Flash. Don't forget: you can't browse the Internet without Adobe Flash Player!
Searches related to Adobe Flash Player (Internet Explorer)