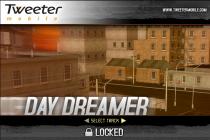 A collection of tools to manage your CD drives and create or delete virtual drives.
Drive in other languages:
Drive en castellano
Drive em português
Drive in italiano
Drive is a collection of tools that work to manage all the CD drives in your system. This makes it possible, above all, to define which action by default you are going to run when you insert a disc in the CD-ROM drive.
These options are fundamentallly two: open the content of the CD in Windows Explorer, or run it directly. With Drive you can also create and manage virtual drives from any folder in your hard drive. You can assign them a drive letter you want, and delete them when you no longer need them.
Searches related to Drive