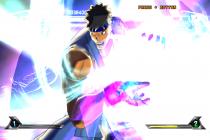 Emulate Wii and GameCube games on your PC.
Dolphin Emulator in other languages:
Dolphin Emulator en castellano
Dolphin Emulator em português
Dolphin Emulator in italiano
Dolphin Emulator is a powerful PC emulator for Nintendo Wii and Gamecube consoles, free and open source. And as for power, Dolphin can play these games in high definition of up to 1080 pixels, a feature that not even allowed on the consoles being emulated.
And this is not the only advantage of Dolphin Emulator when emulating consoles: you can record your games, have advanced use of the Wiimote, for example, and on Dolphin Emulator you can play your favourite games without missing the console to which they belong at any time.
And all managed from a completely visual interface, translated into a number of languages, which also includes the translation of the games, if available, and the best settings for them. Don't hesitate, Dolphin Emulator is the best way to play with the Wii on the PC, and it's free!
Searches related to Dolphin Emulator