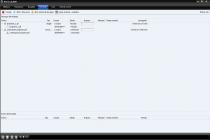 Download without stopping.
Ares in other languages:
Ares en castellano
Ares em português
Ares in italiano
Ares w języku polskim
Ares in het Nederlands
Ares is an open code file transfer client (you can download and use it for free), ready to help anyone who wants to share their files, and access the material of others (images, audio, video, documents, software, etc).
It is a very popular P2P client thanks to its ease of use, high download speeds, and accessibility to find almost anything. That means it has achieved world-wide fame over the years, and has become one of the best.
Over time, the authors have included more possibilities in Ares, like Shoutcast channels (for radio broadcasters), or support for BitTorrent links. You can also access distinct chatrooms and chat with friends.
Thanks to its Ultrapeer protocol you can be sure that Ares won't consume excessive resources or bandwidth. It is possible to download from multiple sources, access an integrated multimedia player with playlist support, or easily and securely manage all the material you want to share.
Completely free of spyare or external elements, and a multilingual interface, in Ares you'll find all the features you could want from a good P2P client.
Searches related to Ares