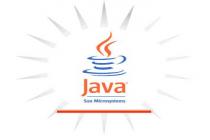 It allows you to run and use Java programs.
Published on 28/10/2013
Java is one of the best and most desired platforms for the creation of informatic applications in the world. To talk numbers, there are now 5 million software developers who have opted for this language as support for their programs. But to do this it's necessary to have Java Virtual Machine, or any other complement capable of running Java-based programs.
Java Virtual Machine is a runnable which allows you to interpret and run all the files created via this programming language. And as an advantage, you can download it for free.
Get Java Virtual Machine and you get direct access to a worlds of unlimited possibillities.
Search